Posted by Saddle Up on Apr 17th 2019
It's important to check in with your horse daily or occasionally depending on how often you see them to make sure they are healthy and feeling good and up to working that day. This is easy to do while leading your horse from his stall/paddock/pasture and while grooming.
Check in with their movement, skin/hair condition and quality, legs (feeling for heat or bumps), weight, nasal discharge, and overall behavior. These can give you many signs and in-sights into how your horse is feeling that day. If there is anything of concern reach out to your vet for advice.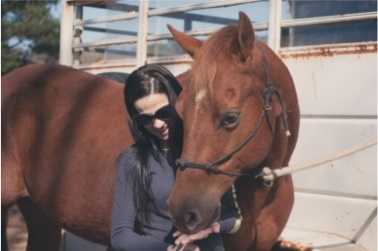 (free photo from Canva - https://www.canva.com/ )
~ Saddle Up