Posted by Saddle Up on Oct 24th 2018
Paint horses are the second most popular breed in the USA after quarter horses. Paint horses actually originated from quarter horses and were once outcasts in the horse world. That changed in the 1960s when a group of horsemen decided to give official registry to these pinto-marked quarter horses. Thus they became a new breed called Paint Horses.
Paints are seen in all manner of disciplines from Western, to English, to driving. Their confirmation is very much like a quarter horse and they come in two general patterns, tobiano and overo.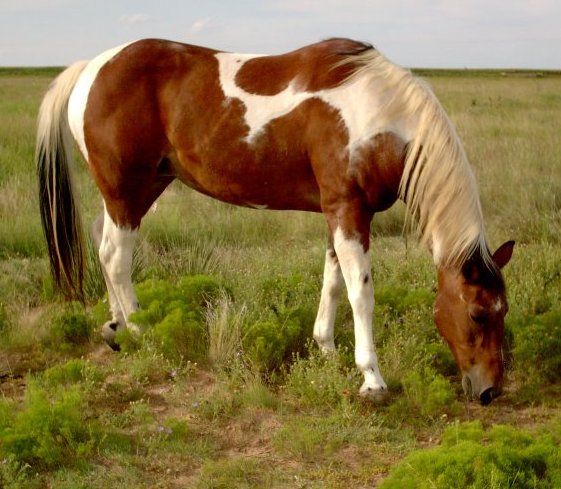 (Photo by The original uploader was H2O at English Wikipedia. - Transferred from en.wikipedia to Commons., CC BY-SA 3.0, https://commons.wikimedia.org/w/index.php?curid=1... )

~ Saddle Up