Posted by Saddle Up on Jul 25th 2018
Secretariat is still considered one of the greatest racehorses ever. He was a beautiful chestnut Thoroughbred stallion that stood 16.2 hands tall. He was born in Doswell, Virginia, his sire being Bold Ruler, a well-known race-horse, and his dam a mare named Somethingroyal.
By the age of three he had won 14 out of 18 races, so by the time he entered the Kentucky Derby he was the favorite and won by 2 ½ lengths.
His race at Belmont is the most famous and well-remembered of race enthusiasts and horse fans. Secretariat broke the record for 1 ½ miles, winning by 31 lengths.
He passed away in 1989, after suffering with an acute bout of laminitis. He was mourned nationally and is still remembered with love and honor today.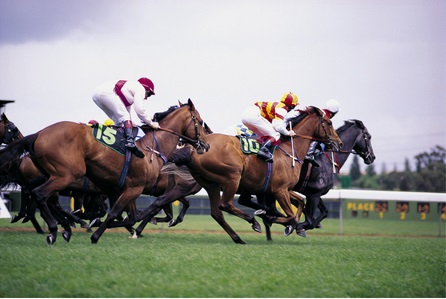 (free photo from Canva - https://www.canva.com/)

~ Saddle Up